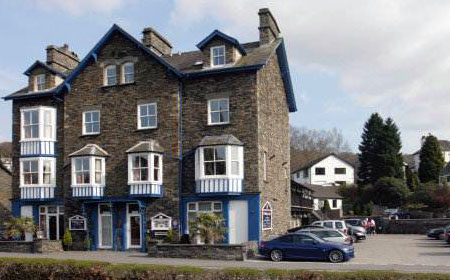 It is good to run every day. While experts say that you do not have to run every day of the week because this may result in overuse injury, you still have to keep jogging. Precautions are that you need to set a day or two for rest. Among other things running enhances your brain performance, boosts your moods, gives you better sleep, and reduces the risks of high blood pressure. In the long run, running increases your lifespan. Whether you are just exercising your passion or just or it is your profession, you cannot underestimate its benefits.
If you are used to running in your yard and need something that can challenge you, why not register for the Brathay marathon this year? Take part in the Brathay 2009 marathon challenge for a good cause. If you are just a marathon enthusiast but don't want to take part in the marathon, worry not as there is something for you too as a spectator.
Activities at Brathay
There are a lot of activities that you can enjoy during the marathon event. All activities are family friendly, and you come along with your family and enjoy the Brathay escape. Brathay escapes offer visitors a myriad of onsite and offsite activities to suit your individual or family needs. You will find a quiet place where you can practice yoga as well as relax in the beautiful and serene environment. Rest in the Lake District centre, or if you wish, you could spoil yourself with a more daring escape into the mountains where you could take on the Lake District's peaks.
Take part in the adrenaline rushing off-shore activities including off-road 4x4 driving, clay pigeon shooting, mountain biking where you are guided, raw war paintballing, stand up paddle boarding, quad biking, a guided fell walking, and live action archery. The latter involves shooting one another using arrows. They are not as sharp as they are foam covered.
If laid back activities are your thing, then you will be treated to a host of them. Some of the laid-back activities to enjoy in Brathay include taking a Windermere Lake cruise, wine tasting, brewery tours, gin tasting and also taking part in cooking demonstrations.
Brathay Hall
Accommodation is not a problem once you are in Brathay. In fact, Brathay hall should be the top on your accommodation list while here. This is a Brathay Trust's residential training centre that provides double single and twin en-suite bed and breakfast. It is located within the site. There is free Wi-Fi as well as well as free parking for visitors. While here, bed and breakfast are only a kilometre away from Ambleside. Here, you will enjoy a wide array of shops, traditional pubs, and restaurants. There is a beautiful surrounding for guests to relax in the Brathay estate and you can as well enjoy walking the hills and fell around the hall.
Discounts at Brathay Hall
Enjoy the benefits that Brathay programs offer, such as the 15% discount on B&B accommodation at the hall. You also get a free bottle of wine in your room. The Cotswold Outdoor offers you jaw-dropping discounts from as low as £5 a month. There is a fantastic walking holiday give-a-ways to be enjoyed with Mickledore Travel and theatre by the Lake in Keswick. Check in today and be part of the guest who will be treated to this.
← Fascinating Marathons in the United Kingdom
How to Keep Healthy for Marathon →