The brand new 2019 Brathay Marathon 5K is finally here.
It has partnered with the ASICS Windermere Marathon to bring you this spectacular event in 2019. As a new runner, this event offers you a magnificent opportunity to take on your first organized event. For an experienced runner, you will be treated to a great day out. Runners will finish alongside the Brathay 10in10 and ASICS Windermere Marathon runners.
Here are some answers to questions you may have
- It is possible to transfer my race number to another person
According to the UK AA rules and regulation, the right to take part in the race is more individual. Therefore, there shall not be any transfers of entries and race numbers whatsoever. In certain circumstances, the organizers reserve the right to defer the entries; therefore, you are advised to contact them with your request.
- Will you offer packing space during the 2019 Brathey 5K marathon?
There is always a car parking space available at the event centre. Runners will be billed £5 per car. Others will Go Active at Brathay. All pre-booked car parking pass will be mailed to you before the day for the event. Print them off and present them to the marshals on the day of the event.
- Is one permitted to cancel or defer their order and ask for a refund?
One is advised to contact the organizers, Brathey Running team if you wish to cancel your entry. However, if you cancel or defer your order, the running team may not be able to issue a refund. Nonetheless, all requests must be submitted before the 14th of May. Kindly contact the running team for more information.
When Do entries to the 2019 Brathay 5K close?
The entries are open until May the 15th 2019 at exactly 10.00am. Alternatively, if they hit the intended maximum number of 300 before this date, they will automatically close. Therefore, you are advised to be among the first people to register before time elapses. Keep checking the official website to keep track of the registration.
What happens when you enter the 2019 Brathay Marathon?
Upon successful registration to the 2019 Brathay marathon, participants receive an email confirmation of their entry. They will also receive further emails containing useful information as well as tips for training. It is recommended to check the official website more often for further details.
Participants will start their run, following the ASICS Windermere Marathon runners before they turn to the Skelwith Fold Caravan Park. They will then run through the park and emerge on River Brathay side. From here, they will follow this river back to Brathay, then up the drive. Runners will finally finish on the lawn, just in front of Brathay Hall.
Fundraising Marathon and Cycling Programs in the UK
According to a statistic, up to 18% of the whole UK population has run for charitable causes. A further 10 million individuals say they would like to participate in a charitable race in the future. The study goes on to say that up to 63% of participants running for charitable causes are women. This figure has gradually grown from 56% in 2013.
Benevolent races have in the recent past become popular, which is a kind gesture. Charitable runs bring a participant a sense of purpose to their training. It gives one the chance to race for the good of others. While it can become difficult to ask people for money especially in today's economy, running to fundraise is way the remaining option to raise money for the right course. Below are some of the notable runnings or cycling events in the UK meant to raise funds for a good cause.
Brathay 10in10 fundraising
The Brathay 10 in 10 is a fundraising event that has over time raised £100,000 every year since it was launched. Funds generated by the event go a long way to help vulnerable children and youth across the UK. This charity has managed to put together time and resources towards improving and delivering the 10in 10 which is now a closed fundraising occurrence. All runners taking part in the event commit to raising a minimum amount towards the team's objectives. This way, this event cannot in any way used by other charities to raise money for them.
This marathon is backed by many sponsors and partners such as Virgin Money, Adidas, Buxton, Lucozade Sport, Abbot, NSPCC and much more. Under the Golden Bond, charities usually buy places for £300. Runners taking one of the places promise to raise a sum of. To demonstrate this, Multiple Sclerosis Society requires participants to pay £50 as entry fee and raise at least £2000. Breast Cancer Care, on the other hand, sets £50 as the entry fee, and the participant is supposed to raise £1,750. The scheme currently has more than 750 British charities and has up to 15,000 places. The silver Bond Scheme has one entry place after every five years.
Marie Curie Etape Caledonia
This is a 130KM closed road biking that takes place every 8th May. The race starts in Pitlochry winding through the Scottish Highlands. This race aims to raise funds for Marie Curie. This is an annual event that has been held since 2007 and boasts of up to 5000 available places. To participate, one is required to pay a £75 entrance fee and raise not less than £300. Endura and Etixx currently sponsor the fundraising initiative. Registration can be done online on their website, http://etapecaledonia.co.uk/.
This is an open event for fundraising that was initiated in 2007. Riders cover 100 km ride at night. Classic Tours organize the event every year. The event usually held in three cities which are London every 4th of June, Liverpool every July the 16th and Bristol every 25th of June. All rides must be completed within 10 hours. Full event cost is £99; then they are at liberty to raise as much money as they wish. Likewise, they can register for £39 then pledge to raise a minimum of £175.
Early Bird Entry?
Hurry up and register before this offer expires. When you enter now, you will be offered a jaw-dropping discount. If you are a member of the UKA affiliate clubs, then you are eligible to a discount of £2 on the entrance fee.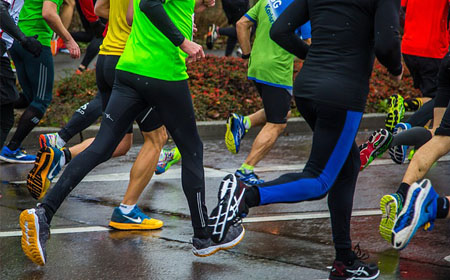 HOW TO KEEP HEALTHY FOR MARATHON
Running is a great way to keep the shape and to achieve a healthy life. It benefits nearly all parts of your body and lifts your moods those moments when you feel low. The benefits of running are immeasurable, and this is why not just everybody that trains in the morning is eying to take part in a marathon. Some just want to keep the shape and look younger. On the other hand, if you are training with the aim of participating in a marathon, you need to ensure that you keep healthy for the marathon.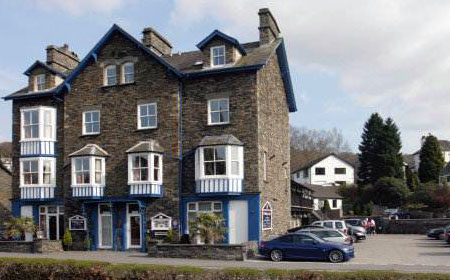 Brathay Hall is a stunning event centre for Brathay 5K and ASICS Windermere. It overlooks Windermere's northern shore with Lake Districts fells backdrop. The lawn at this hall presents gorgeous scenery around. Also, this lawn provides a memorable finish line anywhere. Brathay hall grounds also provides the setting for a Go-Active at Brathay with entertainment, activities, and refreshments, thus keeping visitors and spectators busy while the events are ongoing.